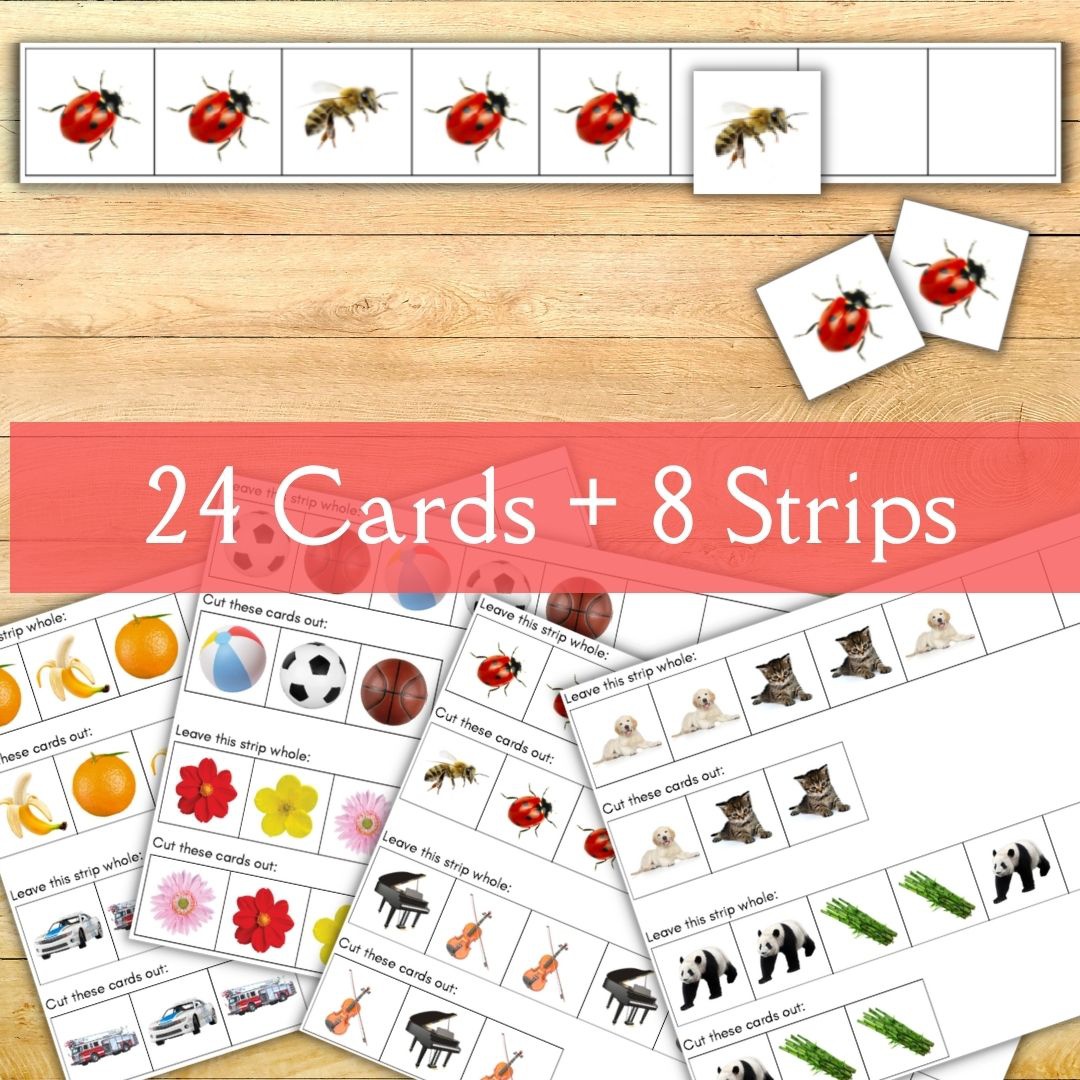 Patterning Cards
$2.49
Available
Product Description
Recognize and predict patterns like ABAB, ABCABC, AABBAABB, AABAAB, and ABBABB.
This activity will help children strengthen visual discrimination skills, learn left-to-right progression, build vocabulary, and develop mathematical sequencing and patterning skills.
All patterning cards are made with photos of real objects. The digital file contains 8 pattern strips sized at 10" x 1¼", 24 picture cards sized at 1¼" x 1¼" (to complete the patterns), and 1 control chart (showing the correct patterns). 2 blank pattern strips and 8 blank cards are also included for you to create your own patterning cards.
Product Information
| | |
| --- | --- |
| Product Type | Digital Download |
| File Format | PDF |
| Total Pages | 6 |
| Recommended Ages | 3-6 Years |
Recommended items