Get full access to hundreds of Montessori activities and videos, for FREE. Free resources
Help your child reach their full potential through joyful learning
Hundreds of Montessori activities and videos at your fingertips. Created by certified Montessori educators, for children ages 2.5 to 6.
Start Montessori FREE
Why LeadKid Academy works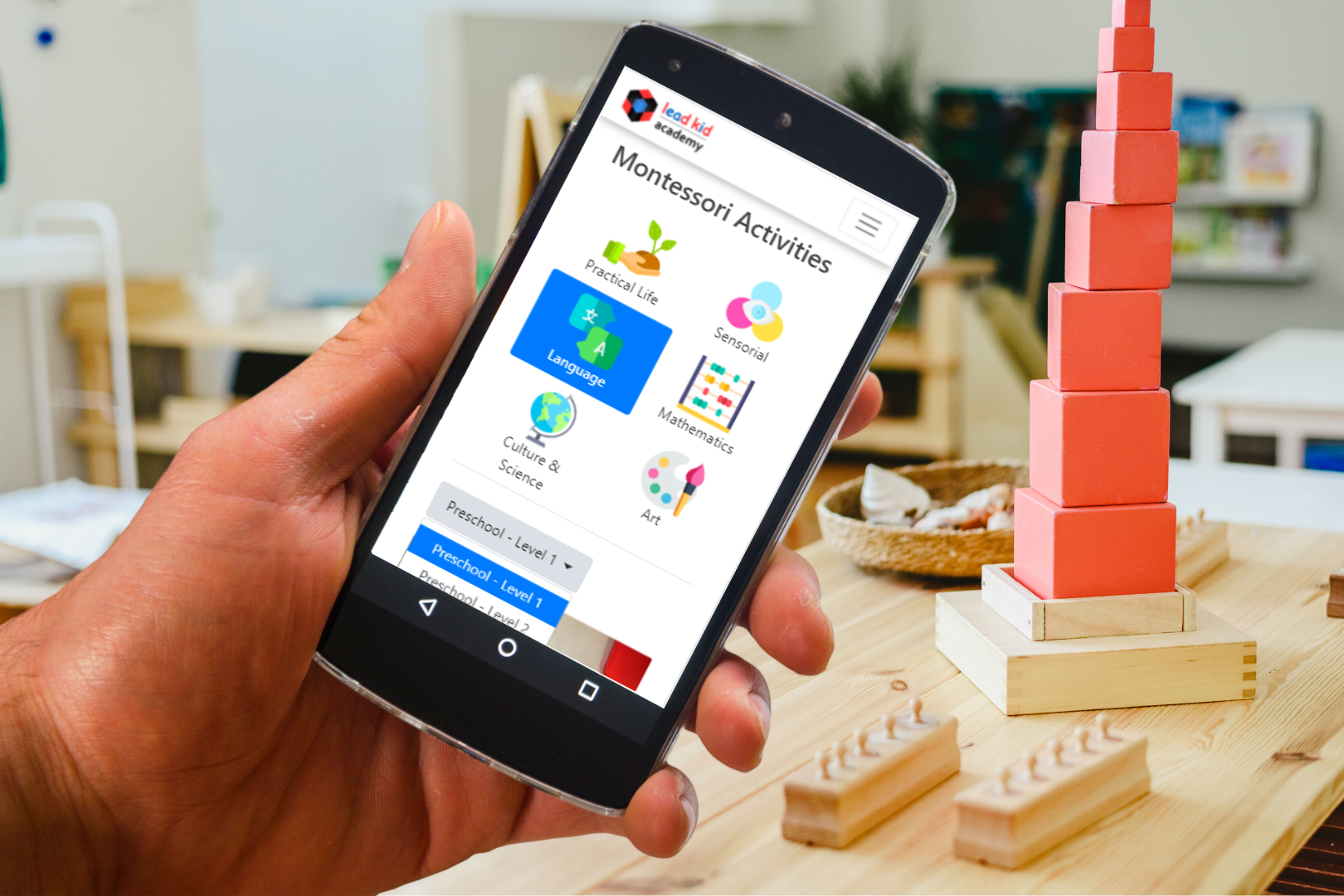 Develop the whole child
Our Montessori curriculum focuses on all areas of development - cognitive, emotional, social, and physical, covering subjects including life skills, senses, lanuage, math, science, culture, art, music and movements.
Learn through hands-on, off-screen activities
We provide instructions for engaging, hands-on, "self-correcting" activities to foster independence, concentration, confidence, and a love of learning in your child.
Guide your child with confidence and ease
Our certified Montessori educators adapt the Montessori curriculum into learning activities that can be easily introduced by parents at home.
Start Montessori FREE
Free resources